Welcome to Trale Beauty Inc.
With the passion of maintaining a youthful appearance and healthier looking skin, Trale Beauty was started. Fascinated by how chemicals and topical ingredients can alter one's appearance, In 2013, Our beauty expert began her esthetic journey offering beauty tips and confidence-boosting advice. Then followed the launching of her skin consulting services, specializing in corrective skin care treatments.
Shortly after, launching and providing professional high quality equipment. Then the release of Tralē Beauty's intimate area bleaching solutions. Our jorney to explore and offer the newest advanced technology in corrective skin will continue.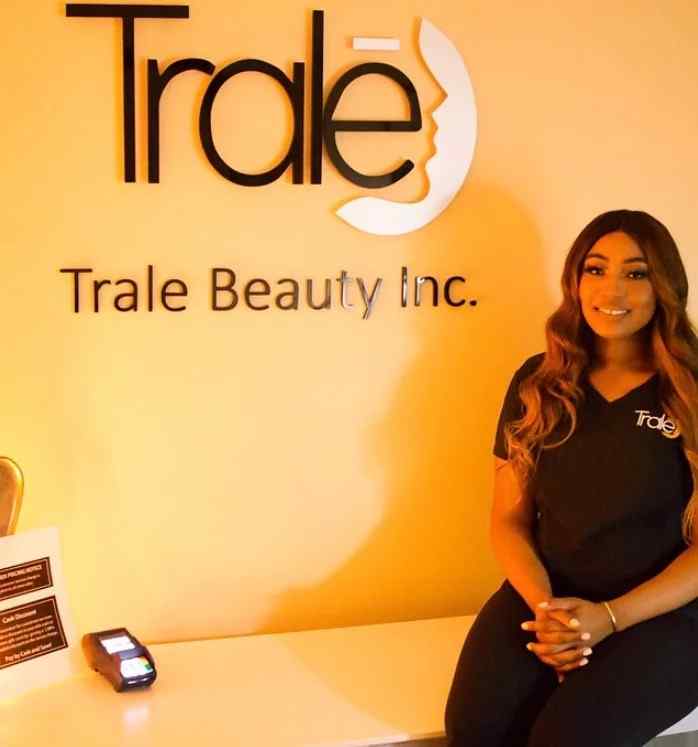 What sets Us apart from the competition?
Our practice specializes in clearing the skin. We perform corrective skin treatments to help with that. Mainly focusing on advanced facials and medical-grade treatments. I'm most proud of my company because our clients are able to see how authentic we are in helping people. I'd like to think what sets us apart is our experience and the fact that we have an amazing Medical Director backing us.
We also offer esthetic equipment and training. We sell our multifunctional beauty machines to professionals looking to offer advanced facials. Our training courses are on our machine and business branding/management.
If you are looking to see actual results from issues such as hyperpigmentation come see Troyell! I've never gotten results quicker than now. She also is invested in seeing your progress which I also appreciate. Five stars and nothing less.