ACADEMY ADMISSIONS PROCESS
Troyell - Academic Advisor
My name is Troyell, the Director of Trale Beauty Inc. Born and raised in New Orleans, La. Skin care has been a part of my life for more than 15 years. In fact, I learned how to care for my skin before I knew how to do a full glam face of makeup. Inspired by making one feel beautiful and delivering a quality experience, Trale Beauty Inc was created. I've gotten facial treatments and have visited luxury spas all over the US as far as I can remember. My goal is to continue to provide clients with quality care and the best experience!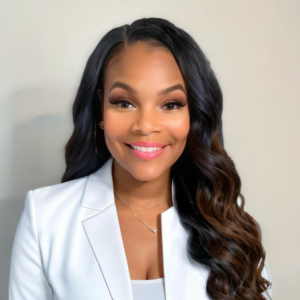 Tempest - Academic Advisor
My name is Tempest and I am originally from Arkansas! I have been in the Dallas/Fort Worth area for the past few years. Since moving here, I have found my passion for esthetics. My goal is to continue to grow and touch as many people's lives as I can!
FOUR EASY STEPS TO GET STARTED!
Our dedicated Admissions Advisor will help guide you through the process. All it takes is a conversation to see if Trale Beauty Academy is the right fit to help you make beauty your business. Why wait? Call us or request more information today!
1. SPEAK WITH A TRALE BEAUTY ADMISSIONS ADVISOR
2. COMPLETE THE ENROLLMENT APPLICATION
Schedule a tour and complete  the application to determine if it's a good fit for you.
3. MEET TO DICUSS FINANCIAL OBLIGATION/PLAN
We are currently not accepting federal financial aid. We are flexible with payment options and will create a monthly payment plan that is best for you.
Typically, the Thursday before your class starts, you will attend orientation. The orientation session will help ensure you are prepared for your journey and help set you up for success in your esthetics/ beauty program.